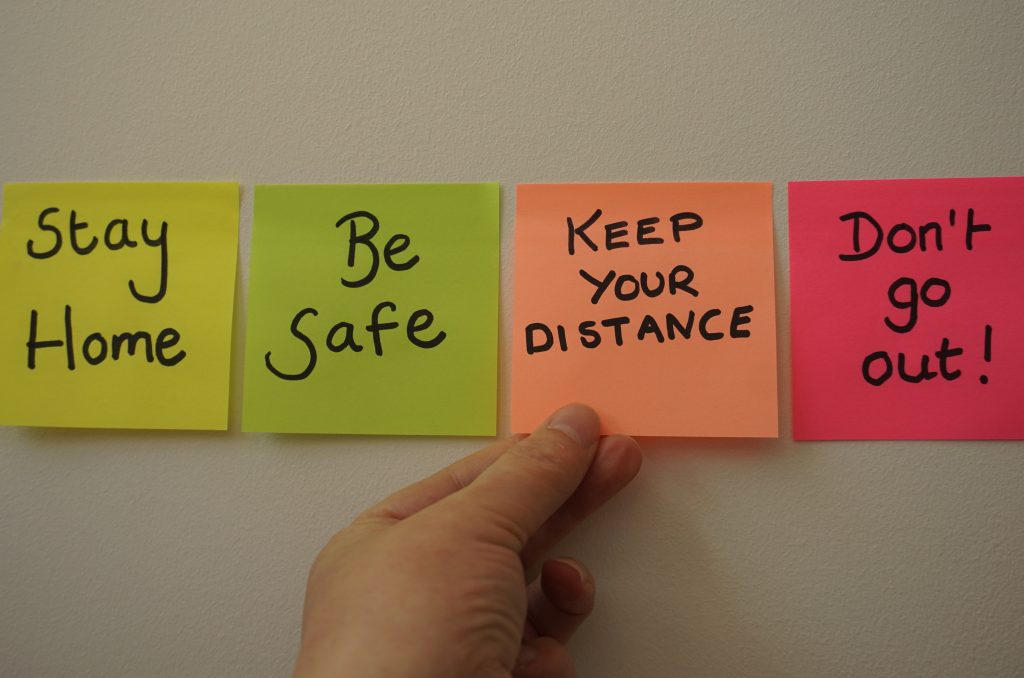 It has been 2 years ever since the world was hit by the Covid-19 pandemic and it does not seem like it's ending anytime soon due to the nonstop introductions of variants of the coronavirus like the delta variant. Now recently, we have been hit by a new coronavirus variant called the omicron.
The reason why this pandemic does not seem to be ending anytime soon is that not everyone is on board with what is happening as some refuse to wear masks, refuse to be vaccinated and refuse to quarantine if they are covid positive.
In this article, we will share some tips on what you need to do to play your part in fighting the pandemic.
Don't go out if you don't need to
We know that this tip is easier said than done. It has been 2 years and the situation is still not improving, many are itching to go out and get some fresh air. The thing is that the spread of the virus often happens where there is a large crowd since the virus is spread through airborne or from physical objects. So, if you don't have a reason to go to places like Seri Kembangan, just stay at home and play your part.

Wear your mask!
Another way how you can play your part is by wearing your mask. This is as simple as it can get. This simple creation can help mankind to prevent the spread of any dangerous disease. It is a must to wear a 3 ply mask. Additionally, 3 ply masks are also very cheap to get nowadays unlike the first time when we were hit by the pandemic
Sanitise your hands
If you need to go out, be sure to bring along a hand sanitiser with you. Every time you touch something, take out your hand sanitiser and sanitise your hands. Besides that, there are also numerous public hand sanitisers put up for people to use. So, use it as much as you can.
Take the vaccination
Unless you are suffering from some kind of sickness that does not allow you to take the vaccine, we do not see a reason for you not to take the vaccine. To be fair, we can understand why some refuse to take it due to something the creation of the Covid-19 vaccine was rushed. But, it has been 2 years and we have witnessed a low rate of Covid-19 transmissions in countries with a high rate of vaccinated people. Not just that, it is also proven that the reason why there are new covid variants popping up is because of the unvaccinated people which allows the virus to evolve.
Practice social distancing
Lastly, we need to practice social distancing and avoid close contact as much as we can.
Quarantine
Last but not least, if you discover that you are covid positive, do you part by quarantining yourself so that you do not spread the virus to other people.
It is time to stop thinking about yourself, all of us need to play our part so we can end this pandemic as soon as possible!