The rise of technology and the internet world have changed the way people lives in many ways. Everything has upgraded into technology and one needed to be up to date about the internet and new technologies in order to make our life easier. You need the internet for almost everything and it is also important for education nowadays. A decade back, phones were not allowed to use during lessons and technology was only meant to be used outside of class times. Today, students need at least one device to attend classes or do their homework by using them. Whether you are a college or school student, how internet helps you to get access to education?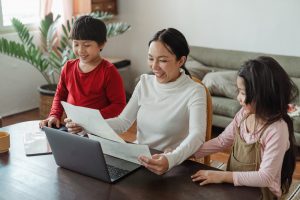 Good devices and an internet connection allow you to be active in class. As students, you have to be active in class and participate in class discussions in order to learn and contribute something from your side. If you are studying online classes in your schools or colleges, a good internet connection will allow you to be active in online classes. The classes provided for you will be clear in terms of audio and video. Moreover, you can always contact your friends or classmates in order to ask for help in terms of education. You can also do group studies online with the help of many video conference platforms. Hence, internet connection certainly allows the students to be active and communicative.
College students can largely relate themselves to the next point. The Internet allows you to research for your education. Research is an important factor in education that allows you to learn more about a topic or a subject. In colleges, research is provided as a subject and students need to choose a topic and do research about the topic in and out. After researching about that, they need to come up with their own research paper with the information they collected from other researches. They can give references and citations from internet sources they researched the information from. Hence, in order to research and find out information a student needs a good internet connection. If you are looking for a good internet connection, you can try Jom Apply TM plan Unifi in order to get benefit from it.
Internet usage certainly saves a lot of time for students. Students constantly need to be active in terms of education and they need to have some time for themselves. Usage of the internet for certain things allows saving time for themselves. There are many online platforms that can be seen on the internet which helps the students complete their jobs more easily. For instance, the Grammarly application helps students to check their grammar while they are writing and it is a life-saver for them. It saves their time for reading their long article over and over again to find our grammar mistakes. They may miss out on certain words too. But with the application Grammarly, their work can be more efficient. Students need a good internet connection to improve their quality of work in education.