Are you looking for medical internships in Malaysia? If so, then you are in luck! With its diverse and vibrant healthcare system, Malaysia offers a wide range of opportunities for aspiring medical professionals. From hospitals to research institutes, there is something here that can suit any interest or career path.
Whether you are looking to gain experience in a new specialty or hone your existing skills, this article will provide an overview of the process of finding and applying for medical internships in Malaysia. We'll discuss what types of positions are available, where to find them, how to apply, and more. So if you're ready to get started on your journey toward becoming a qualified doctor or nurse practitioner – let's begin!
What is a Medical Internship?
A medical internship is a type of position that gives individuals hands-on experience in the healthcare field. The roles and responsibilities vary depending on the organization, but generally, internships are designed to give individuals an opportunity to observe and assist with various procedures as well as gain exposure to different specialties. In Malaysia, many hospitals and research institutes offer medical internships, which usually range from six months to one year.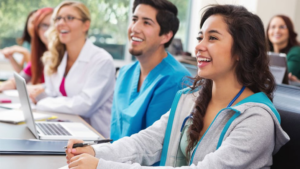 Where to Look for Medical Internships in Malaysia?
When searching for medical internships in Malaysia, your best bet is to start with the country's leading healthcare institutions. The Ministry of Health Malaysia and the Malaysian Society of Medical Students are both excellent resources that can help you find opportunities in hospitals, research centers, and other organizations throughout the country. You can also check job boards such as JobStreet or MyStarjob for international postings. Additionally, many universities and colleges offer their own programs or have links on their websites to external sources.
What Are the Application Requirements?
The application requirements vary depending on the organization but typically include copies of your educational qualifications, transcripts, and resume. You may also need to submit a cover letter or statement of purpose detailing why you are interested in the internship. Some organizations require interviews as part of their selection process while others have more informal procedures.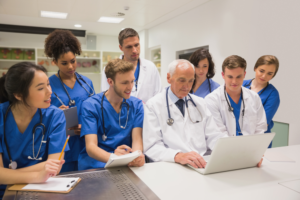 Once you've found an opportunity, make sure to read through the job description carefully. This will help you understand the duties and expectations of the position and determine if it is a good fit for your experience and interests.
Finally, remember that internships are competitive positions. Make sure to put in the time and effort necessary to make your application stand out from the rest! Good luck on your search for medical internships in Malaysia.
Conclusion
We hope this article has provided you with the information and resources you need to begin your search for medical internships in Malaysia. With its vibrant healthcare system, there are sure to be numerous opportunities here that can give you the experience and skills necessary to pursue a successful career in medicine. Good luck!