Newborns are very fragile and new to the world. They needed to be taken care of with constant care and they also needed to be monitored all the time. If you are waiting for your baby to be born or you just had your newborn, this article will be a guide for you to learn certain things about your newborn. New parents can often get anxious about almost everything as they are new to these parenting things. However, babies can also make them surprised and happy with new habits they learn every day. This article is will state some of the things about your newborn and how to tackle them.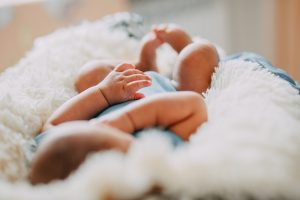 If you are bringing your newborn to your house, it is important to check whether the things you have in your house are baby-proofed. Babies are sensitive to many things and it is important to take note of things you are buying whether it suits your baby. Baby things like baby baths, powder and lotion should be gentle on their skin and everything should be suitable to be used on the baby. It is important to notice any sprays that are being used in the house as they should be not too strong for the baby.
You can find everything on the internet nowadays. New parents in this era have the advantage of having access to the internet where they can browse and learn everything about the baby. Of course, we cannot believe everything that is provided on the internet. But you can find professionals on the internet who provides a demo for looking after the babies. You can browse simple things like how to carry the baby or how to make your baby sleep. But it is advisable not to browse any serious health issues on the internet. You should always see your doctors for any serious consultation about your baby. You can use the internet for light things like how to make your baby laugh.
It is better to learn about breastfeeding or basic feeding methods for your newborns. It will be easier for you to feed them. You need to buy things like breastmilk pumps, breastmilk storage and feeding bottles. These things will help you to feed them more easily. Babies can cry to let you know that they are hungry. You can be familiar with their methods and you can understand more easily. If you are planning to buy feeding bottles online, you can look for pigeon newborn baby bottles.
Lastly, do not panic when babies cry. Babies will let you know their emotions by crying and it is basically the way of communicating with you. Try to understand why they are crying. They may be sleepy, hungry or may feel irritating because of the surrounding. Read their emotions and you can easily tackle babies. As parents, you can easily understand babies by constantly spending time with them. Spending time will also improve your bond with the baby and your baby will feel safer when you are around them.