Looking for a part-time job?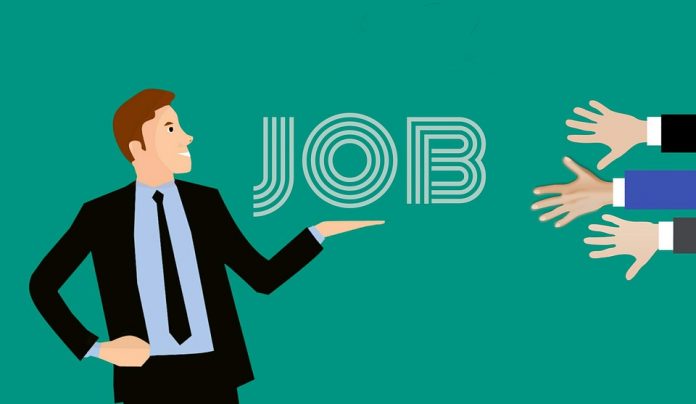 Part-time jobs are great for students in Malaysia, not only do they earn extra cash, they can gain experience and keep on adding to their resume, to polish it up for potential future employers.
They can also get organized, and gain experience in taking responsibility for their own day-to-day lives.
The money students earn can also help them pay their tuition fees and living expenses, making it easier for them to get by.
Fortunately, Malaysia has a wide variety of part time job malaysia that students can apply for, from being a home tutor to working as a waiter.
However, do note that getting a part-time job that has nothing to do with a student's respective course will not really benefit them except in terms of finance. It is important that students focus on their studies and making sure that their part-time careers do not intrude on them.
That being said, here are 10 part-time jobs students in Malaysia can apply for:
#1. Waiter/ Waitress
Most restaurants provide training for new staff, so it is great for students who still have limited amount of it. In this job, students will have to serve food, take orders, ensure that the customers' needs are met, etc.
The difficulty of this job really depends on the restaurant establishment. Some restaurants may put emphasis on customer service, so students working for these restaurants need to put customer satisfaction at a priority, which can be mentally draining.
Students also need to work in shifts, and this may clash with your classes and study time.
The most common salary of a waiter/waitress jobs is RM1000.
#2. Campus Worker
What better place to work as a student than at their own campus? It's easy to get to if they live on campus and if their classes finish early, they can get to work right away!
Jobs on campus may include assisting lecturers, being a dorm receptionist, working at the library, data entry, working in student assistance department etc.
The good thing about working on campus is that the employers understand that the student they hired needs to have time to study and, in most cases, students are allowed to do their homework and studies during the shift.
#3. Retail Assistant
Malaysia has a number of retails stores that offer part-time positions, from department stores, branded clothing shops, supermarkets and smaller grocery stores.
Their benefits may include shorter shifts, discounts and sometimes, more flexible schedules that the students can work with.
As a retail assistant, students need to do tasks ranging from taking inventory, operating a cash register, stocking shelves and so on.
However, the work can be tiring due to the long hours of standing up.
The average salary for a retail assistant is about RM1000 a month.
#4. Fast Food worker
There are plenty of fast-food chains around Malaysia that students can work part-time in. From Mcdonald's to KFC to Marybrown.
However, this job tends to be stressful as time is an important factor. Students will to perform tasks like putting together customers' orders quickly to using the cash register.
But what really makes this job difficult is the pressure of meeting demands of a large number of people as fast-food places can be jam-packed full of them. Not to mention the occasional rude customer that comes in and ruins an already stressful day.
So, working at a fast-food chain is not just physically exhausting, but mentally as well.
But at least a source of income is provided, along with some experience. Sometimes a nicer customer will come along too and brighten the worker's day.
The average salary for a fast worker is around RM1,500 a month.
#5. Promoter
This job is much more different to retail assistant. Students who apply for this part-time position will be promoting products that a store or company offers or handing out brochures at the shopping mall.
For Malaysian who are trying to learn English, this job is also a great chance to practice it as they will be talking to customers a lot when promoting products and services.
The long hours of standing around makes this job a bit tiring, like most of these other jobs above.
#6. Photographer
If students own DSLRs, they can take up part time photography jobs, either by themselves or through hire. Because DSLRs are becoming more and more advanced, a student can take gorgeous looking photos with minimal training.
Of course, nothing beats having a professional photographer for a wedding, so students might lose to that.
But since part-timers can offer low prices, people might be willing to choose them to take photos in other kinds of events.
And with the availability of stock photo sites like Dreamstime, Shutterstock or Fotolia, students can make some money selling their photos online!
It is also great for media students to add to their portfolio and overall experience with photography.
The salary of a part-time photographer really depends on what they want to charge. But charging to high for a service that the student may not have much experience in may drive away potential clients.
#7. Event Staff
This job a great for those students wishing for a short-term position with a descent reward.
Usually during events staff is needed for supervision, logistics, security, booths, ushering in guests and performing various other tasks.
Depending on the event, the job can get boring and go on for hours, but students get to enjoy hourly wages.
Ans since most events are hosted during weekends, there should be no clash with the student's classes.
Pay rates for event staff may depend on the event size or what it is, but average wage should be RM20 per hour.
#8. Freelancing
If the student is skilled in creative forms like graphic design, creative writing or art, they can charge commissions for their works.
Freelancing can also come in the form of tech support, content writing, marketing and customer support; these are usually the higher paying ones.
This is a great job for those students who like to work at home.
Students who are new to the market may start charging low prices, but they can increase their rates based on the quality of work, their potential increasing reputation and service efficiency.
Those with good skills can enjoy flexibility and good income but freelancing does come with risks. Customers may have different ideas and opinions on what 'quality' is and may not agree with a rate a freelancer has given, so this may delay the collection of income.
#9. Café Baristas
If you love making coffee and coffee in general, than this job for students who do! This job requires students to make various coffee drinks and serve them up to customers. Some may enjoy the relaxing café atmosphere but it may be tiring due to the long hours of standing up.
The average salary for a barista is around RM4 to RM10 an hour.
#10. Home tutor
You may have noticed that there are more private tutors available in and around Malaysia as parents and sometimes school students, seek to learn more from their respective subjects than what the public schools can teach them.
If a student specialises in these subjects, they can help spread that knowledge to younger kids, and charge at an hourly rate too!
Home tutors can choose how long they want to teach to make it flexible to them around their own classes and study time.
Tutoring can also help the development of communication skills and experience in teaching others.
If you want to know the best online part-time jobs, you can watch this video for more information: